Captured on Paper: Melbourne Cafe Scene
A little bit about my work -
My favourite thing to draw has always been people. I suppose there are a lot of things to capture in a person's face, especially the eyes.
The idea of this project was a few years back, when I moved to Melbourne to start university course. I found Melbourne has its own culture that is so different from other places I've been –a specialty coffee culture.
I noticed that behind Melbourne coffee scene,

there was passion - a lot of it, and shared by many people

. I could see it as I was drawing the scene. The faces and eyes I candidly captured on paper, and probably would never see again.

There was a communal sense, between baristas, roasters, and customers. There is enjoyment on the job which I rarely see

.
A few years later, in 2018, I decided to take a break from uni course and I started to working on this project as a full time…. Now I have drawn over 100 drawings with a variety of styles – and
I want to share some of them with you what I have learned from people I have met - about coffee, about themselves.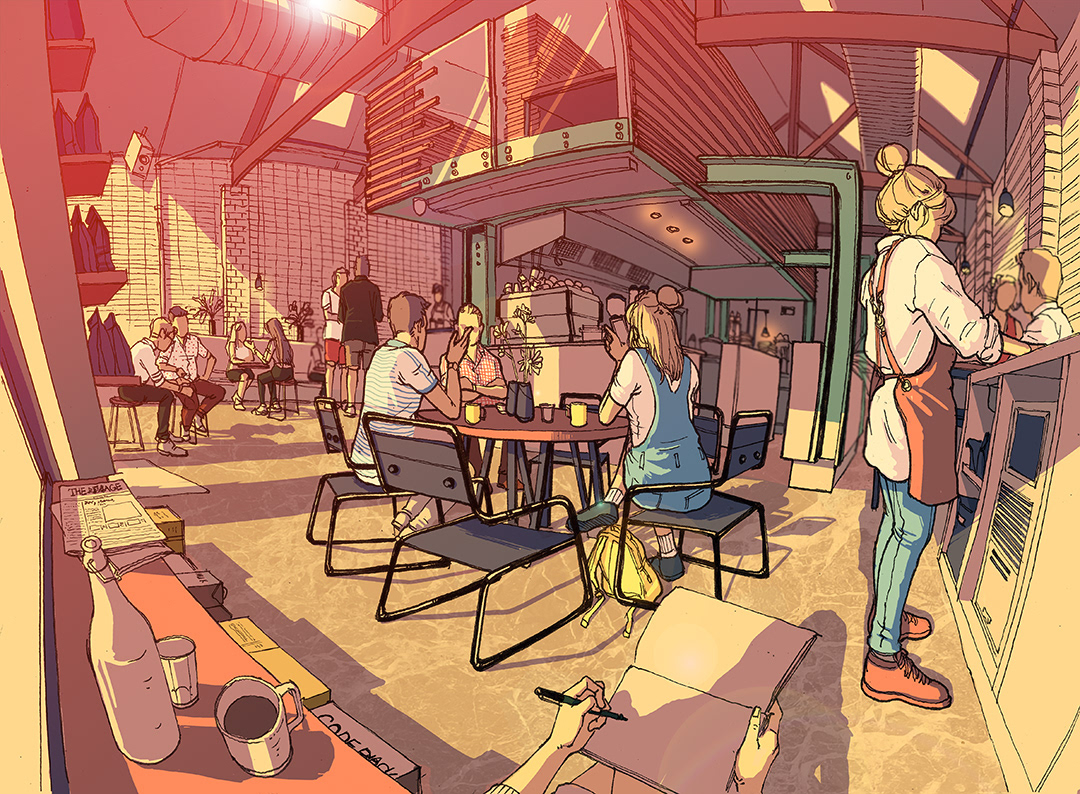 To complete this project, I visited almost 100 cafes and did quick sketches - all the people in illustrations were actaully there when I was visiting. After sketching at the place, I came back to my studio and did a coolouring work by using ADOBE PHOTOSHOP.