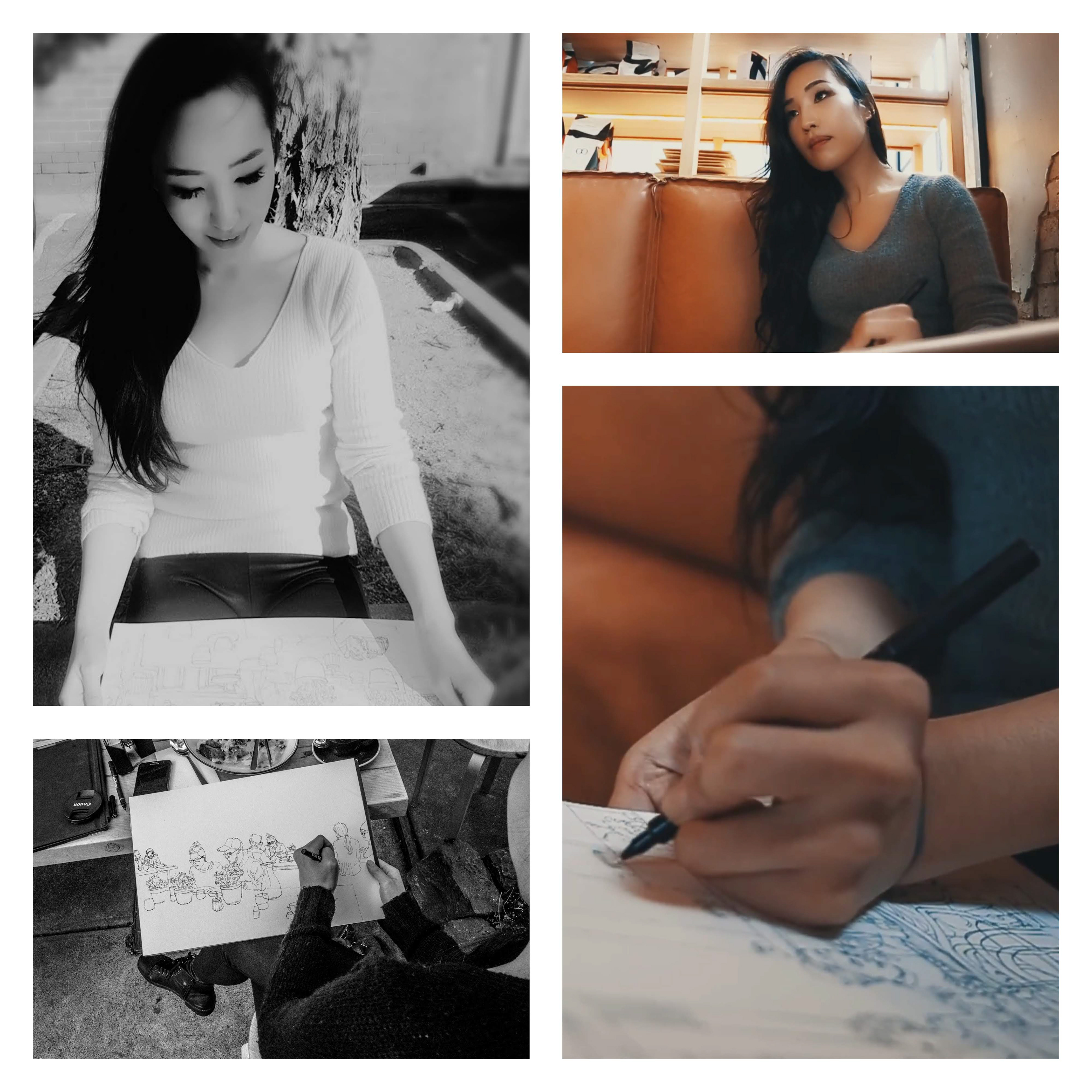 J Kim
is a visual artist based in Melbourne. She works predominantly as an
illustrator
,
animator
and a
concept artist
. She is also known as
Pentraveller
on social medias.
J Kim's works
represent a wide range of imagery, style and depth but she has always been focused on depicting people's life. She has explored the unique ways of creating art within social problems and politic issues. Her art work is highly evocative and she has a strong sense of showing the emotions that individuals face when suffering or disadvantaged. She has been on a journey to uncover, understand and artistically represent what, how and why people live (especially the underground), work, interact and even suffer.
Through this process she is highlighting and bringing forward the need for understanding and visibility.
J Kim is often found in places where she can observe the everyday and how people interact or generally go about life. Her interests are movement with particular detail on eyes, faces, gestures and characteristics. Through this observation and the simple use of a black pen she creates and captures the very essence of the moment.
" The simplicity of a black line on white paper and the creation of the moment is the most beautiful thing in the world."
- J Kim
J Kims has been commission on a number of projects. Her commissions include book & Magazine illustrations, Commercial illustrations, Storyboard and many more. 

Writers at '
Walt Disney
'
Australia's best watch magazine '
Time and Tide
' 
Australian media brand '
The Father Hood
'
Award-winning architect design agency '
ACRD
'
An author of award-winning children book '
Busy Izzy
'
Producers of media production company '
PIXEL
'
and many more.
J Kim studied at RMIT "Animation and Interactive Design".
Illustration / Motion Graphic  / 2D Animation ( Flash, Stop Motion. After Effect ) / Storyboard ( for films, animations and co-operate presentation ) / Graphic Design / Video Production  
For all Commission enquiries please get in touch with pentraveller@gmail.com
WACOM - THE NEXT LEVEL, Winners of 55, 2018  (
http://wacomnextlevel.com/)
WACOM - THE NEXT LEVEL, Winners of 55, 2019  (
http://wacomnextlevel.com/)